history
1962 – Malibu, California
Grandad kept a beach house our family used for vacations. It was there we were introduced to surfing, the culture, and where we learned to surf.
We were 7 and 8 years old, and it took two of us to carry our 10′ log down to the water, but after that first wave, we were hooked.
1969 – Huntington Beach, California
Two brothers stripped the fiberglass off an old 10′ used and dinged up surfboard bought at a garage sale.
Surfboard blanks were rare and expensive at that time, so the hunk of foam we salvaged from that Hulk became our first shortboard. We were Surfers, making our own boards, and we were Stoked!
1993 – Big Bear, and Huntington Beach, California
Paul moves to the mountains while Greg stays by the sea, but still work together as one innovative, and creative partnership. A little older now, hopefully a little wiser, and we're Still Stoked!
From the Huskaweeg Archives
Built in 1979
Hollow wood ribbed construction with solid shaped rails and wood veneer skin wrap.
Inspired by Tom Blake and his original designs for this type of surfboard build.
mission statement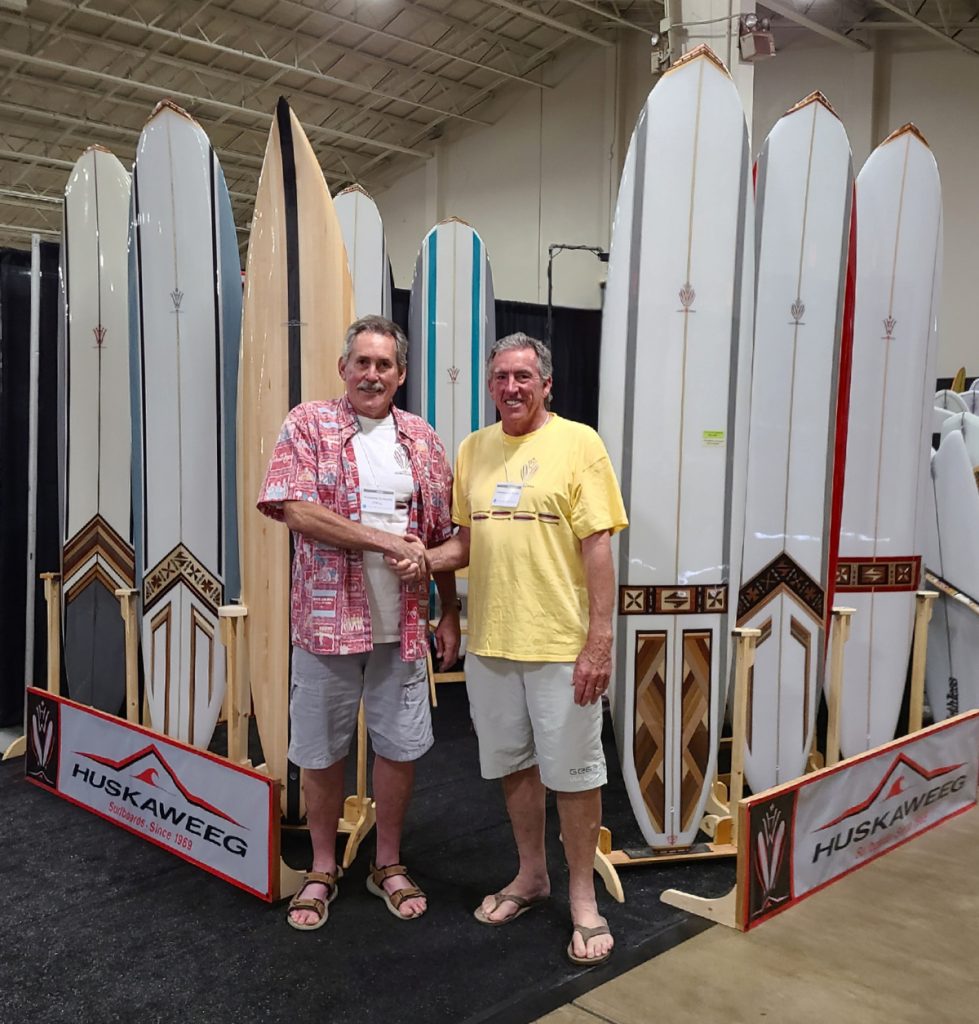 Now, 50+ years and many surfboards later, we are confident we can build you a board that not only rides great, but can also be displayed as a unique and beautiful work of art.
The new 'Collectors Series' line reflects the sum total of all the patience, innovation, trial and error, craftsmanship, and artistry we have accumulated to date, and are proud to offer it to you now.
Here's to making our stoke Yours!
Team Huskaweeg,
Paul and Greg Weeger